City Leaders Showing How Climate Influence Is Done (Now, it's your turn to get on it)
I knew I'd fine tune this newsletter along the way, so heads up: with this issue I'll start to take one topic and wrap some context around it and then include shorter references to a few resources I bet you'll find valuable in your own work.  
As ever, I'd love to hear if any of these nuggets inspire or inform your work. Message me on Twitter or LinkedIn, if so.
But, first - a public service announcement: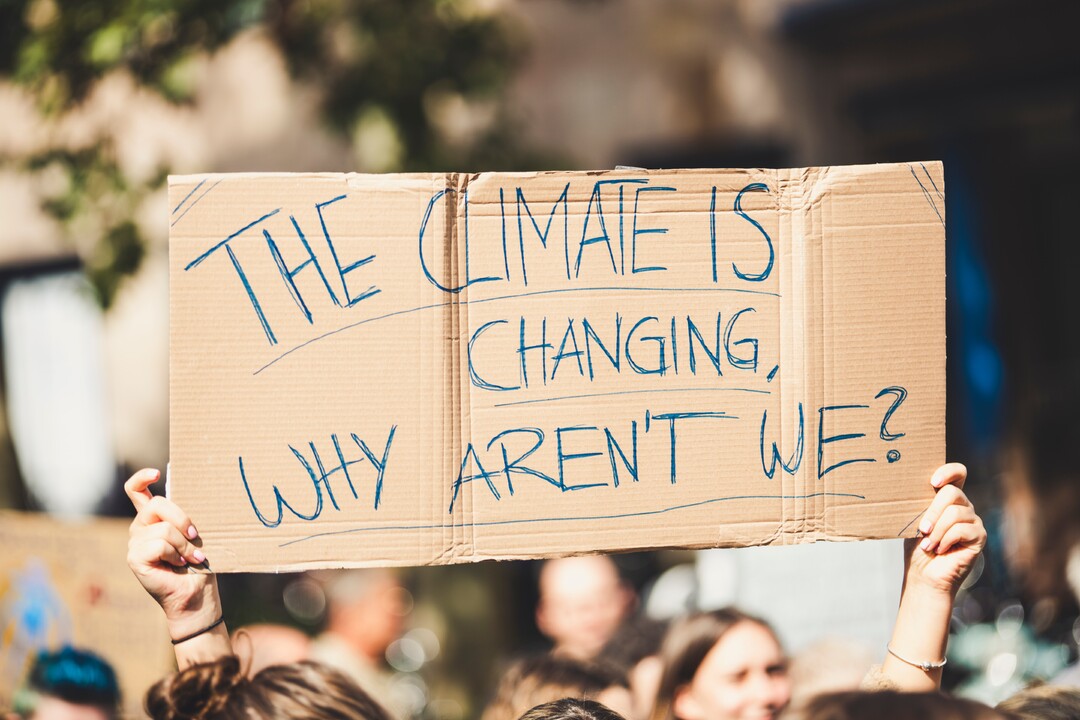 (Please) Use Your Climate Influence at #ClimateWeekNYC
Your leadership has untapped climate influence. It's called social capital. And, it's a tool that's been waiting for you on social media platforms. Read more of my LinkedIn call-to-action post, directed at any and all who are attending or virtually participating in this fall's climate/sustainability events (like, Climate Week, Greenbiz VERGE, COP27).
Engage, curate, share, amplify. Whatever you do, now is the time to develop your leadership voice so you have it at-the-ready to activate for climate influence.
City and Transportation Leaders Winning In Climate Influence
There's some hope for climate influence, and it is bubbling up from an "unusual suspect" sector: U.S. city leadership. New leaders are emerging through the wonk and I'm impressed. Through my close monitoring of all things climate leadership, I'm seeing some mayors and city transportation leaders wisely leveraging Twitter. They seem to understand why and how to build resilient trust and social capital. And, they are taking the time to consistently engage with constituents in real-time. To be clear, there is no mass  conversion of U.S. mayors to smart Twitter use (yet), but there are a few folks doing it well.
And, this is the gold when I talk about changing the "perceived" social norm. If we name and fame even the few leaders we DO see engaging this wisely, the others will get jealous. They just will. And, the communications teams of those laggards will have to learn how to follow suit to generate such organic "love" from constituents/voters.
Back to those who are pioneers of the practice. Among those I've seen authentically using their voice (and photos, and real-time meetings/activities) is Mayor Michelle Wu of Boston, who I'd recommend following via her personal account. She's been an eCargo bike and transit rider for a long time, but, wow, was she also ready to use platforms like Twitter to be immediately visible and present as Mayor when she took office in 2021. This past week the NACTO conference, held in Boston, was almost a love-fest for her transportation leadership - which was very visible thanks to a collective smart use of Twitter by many conference attendees. Extra points to NACTO for long-since building social capital that can be so well-leveraged during big events. (Climate and sustainability conferences, take note.)
And, a smaller town mayor who has been incredible from the get-go on Twitter (and has built himself lots of credibility with national #BikeTwitter because of it) is Mayor John Bauters of Emeryville, CA. I included the tweeted photo of him with Mayor Wu in Boston this past week in order to emphasize the collective power of leaders who "get this" Twitter influence and realize the community building power in visibly supporting one another from across the country. Those leaders who are on Twitter find each other and then can be seen supporting one another far outside of any annual U.S. Mayors events. Who knew?
Finally, while Seattle's mayor does not (yet?) seem to get this social capital building thing, Greg Spotts, the city's new Director of Transportation started tweeting about how excited he was about his new role even before he moved up from LA. He's been sharing selfies as he takes transit and meets with advocates, or when he stops along his bike rides on along city trails. (Seattle's #BikeTwitter community seems to be responding positively, I'd note.)  
Ask any of these people if their use of Twitter, and being visible in their daily leadership, has been worth their time. Hands down, they will say YES.
This is exactly the engagement I've long advised my clients and many, many more in the climate action world to get comfortable building. The #ClimateInfluence potential will be unstoppable when even a few more corporate, governmental and climate leaders start doing this. Again: All we need in order to move the needle on climate impact is to change the "perceived" social norm of what "all of the smart" leaders are doing. Centered on this digital platform approach, I firmly believe we in climate action have all we need to make even 10 leaders seems like" everyone".  Are you with me?
Quick Notes On Changing Public Opinion And The Power Of Infographics
Interesting research from @faunalytics on changing public opinion: "The greater the gap between the message and the audience's current views, the higher speaker credibility must be." (To refer to my bigger point in this newsletter - having built social capital leads to more credibility.)
John Lang created an incredible infographic on the IPCC report. "If a picture is worth a thousand words, a 750,000 word IPCC report is logically worth 750 pictures." This screenshot is a teeny sample. Click on the link and notice that this work is "Creative Commons"... so get in touch with him and use this for your organization's purposes as we head into Climate Week and COP27 etc.
***
While I do catch a lot on Twitter and LinkedIn, I welcome help spotting examples of leaders doing an excellent job engaging with their networks and building resilient social capital.  Please tag me when you see it, love it up when you see it in action, and consider getting a bit louder on those platforms yourself.
While the climate space has been overly focused on using consumer-facing platforms and messaging, it has not delivered the impact we need to scale behavior change and activism levels. The potential to find, develop and leverage niche leader voices, so they powerfully reach their influential networks, is a missing tool. This is why I'll just get louder and louder about the impact scaling we can do with a #ClimateInfluence focus.
Thanks for reading. Please share. Get louder.